Classic and timeless weddings aren't always behind closed doors. Sometimes they take place in the open air much like Brandy and Chad's fresh outdoor farm wedding. They teamed up with amazing Nashville wedding vendors such as Nashville Dream Events, Romance & Rust, and Ina J Designs to make their wedding vision come to life. Owen Farm Weddings allowed for the natural and neutral aesthetic to shine with blush pink and olive green tones adding beauty to the already breathtaking scenery of the venue. From the outdoor ceremony to the fun reception, there is no shortage of incredible detail and darling moments. Just wait until you see how LaBoutique Photography captured this beauty!
Brandy + Chad
10.8.2022
Owen Farm ~ Chapmansboro, TN
Guests ~ 250
Budget ~ $20,000 – 30,000
Tell us about your engagement!
Brandy: Chad planned the most epic proposal in Copper Mountain, Colorado. He arranged a horse drawn sleigh ride through the mountains with a beautiful, snowy scene for the proposal. Chad picked the most perfect spot to ask me to be his wife. Our guide popped a bottle of champagne to celebrate our engagement and captured the moment with the sweetest photos. We spent the rest of our trip skiing and soaking in our engagement. It was such an amazing and unforgettable trip!
What was the vision for your wedding?
Brandy: I wanted a classic and timeless wedding. I love blush, neutral tones, and olive green. Our venue has the most beautiful scenery and outdoor location. I wanted a space that our guests had room to linger during the reception and a breathtaking view for the ceremony. Chad and I love the fall leaves and wanted to capture that during our wedding. For the reception, I wanted our guests to have a variety of things to do if they did not want to dance. I loved that this venue so much open space to work with for the reception so that we could add a soft seating area, a photo booth, fire pit with a marshmallow roasting area, and dance floor.
What was your theme and what inspired it?
Brandy: I wanted our wedding to be classic and elegant. I loved the look of beautiful florals with timeless, elegant pieces incorporated throughout the design.
What details were used to create your theme?
Brandy: We used neutral florals with blush and lots of greenery. We also used olive tones throughout including the bridesmaids dresses with a mix of satin and velvet fabrics. Kathy with Romance and Rust went above and beyond in choosing the perfect pieces to bring my vision to life. I love gold. I wanted our centerpiece items and decor to have gold finishes to tie in the classic, elegant vibes. The arbor was the showstopper of the ceremony. Michelle did an amazing job recreating the inspiration photos of the arbor. I didn't want the ceremony decor to be overwhelming because the view itself was perfect. I didn't want to take away from that.
Where did you splurge? Where did you save/DIY?
Brandy: We splurged on photography and videography. Photos were arguably the most important part of the wedding for me, besides marrying the love of my life. I wanted us to have great photos to share with our loved ones, and be able to relive our day. I was on the fence about a videographer but I am so happy we went with Huckleberry Films. Daniel did a phenomenal job of showcasing our love story. We have truly enjoyed watching all of the moments he captured. We utilized our florals at the reception from the ceremony and arbor. We were able to save by reusing florals. Our venue included chairs and tables which helped us cut the cost of a rental company. The venue package offered was a wedding weekend, we were able to host the rehearsal dinner at the venue. We also had the house on the property to stay the night before and after the wedding. We loved the convenience that our venue offered! Trace Owen and his family treated us just like family! My mom and I thrifted the goblets and china used during our reception. We had so much fun picking out different pieces and also utilized them for my bridal shower. The dinnerware was one of my favorite details from the reception.
What words of advice do you have for couples in the midst of their planning?
Brandy: Hiring a coordinator/planner was one of the best decisions we made. I also loved that Kathy provided set up and take down during the wedding. It was really important for everyone to be able to relax and enjoy the day of the wedding. We did not have to stress about decorating or feeling rushed.m. The day of the wedding was so stress free because all of the stressful details were handled by our vendors. I think it is so important to really research the vendors you hire! Maranda was great at making sure we stayed on time and thought of everything to make our day go smoothly.
Can you share any special moments or highlights from your wedding day?
Brandy: I really enjoyed watching my husbands family during the reception. My Mother In Law had the best time dancing with her sisters! The music was so fun and the DJ did a great job pleasing every generation at the wedding. One of the highlights of the day was getting ready with my mom and bridesmaids. We spent the morning laughing and truly enjoying each others company. Chad and I opted for a private dinner before being introduced into the reception. It was so special to have a moment to ourselves and soak in everything that had happened that day. It was intimate and we were able to enjoy our first meal together as husband and wife! Chef Deb's meal was fabulous!
Is there anything else you'd like to share about your wedding?
Brandy: All of our vendors were phenomenal, they went above and beyond to make our wedding day so special! Trace and his family at Owen Farm treated us like family and handled so many small details. They also cared for our guests like family. We had heaters in case it was cooler in the evening and golf carts to help transport our guests to different areas and to their cars. We felt like they took excellent care of us. You cannot put a price on a wonderful evening surrounded by friends, family, and so much love. It was hands down the best day of my life! Chad and I cannot thank everyone enough for the love they showed us.
More fresh outdoor farm wedding days like Brandy and Chad's, please and thanks!
Congrats to the happy couple and thank you for letting us sharing your celebration!
Nashville Bride Guide Directory Members
The below businesses are a part of the Nashville Bride Guide business directory. Visit their portfolios to learn more and inquire about their services.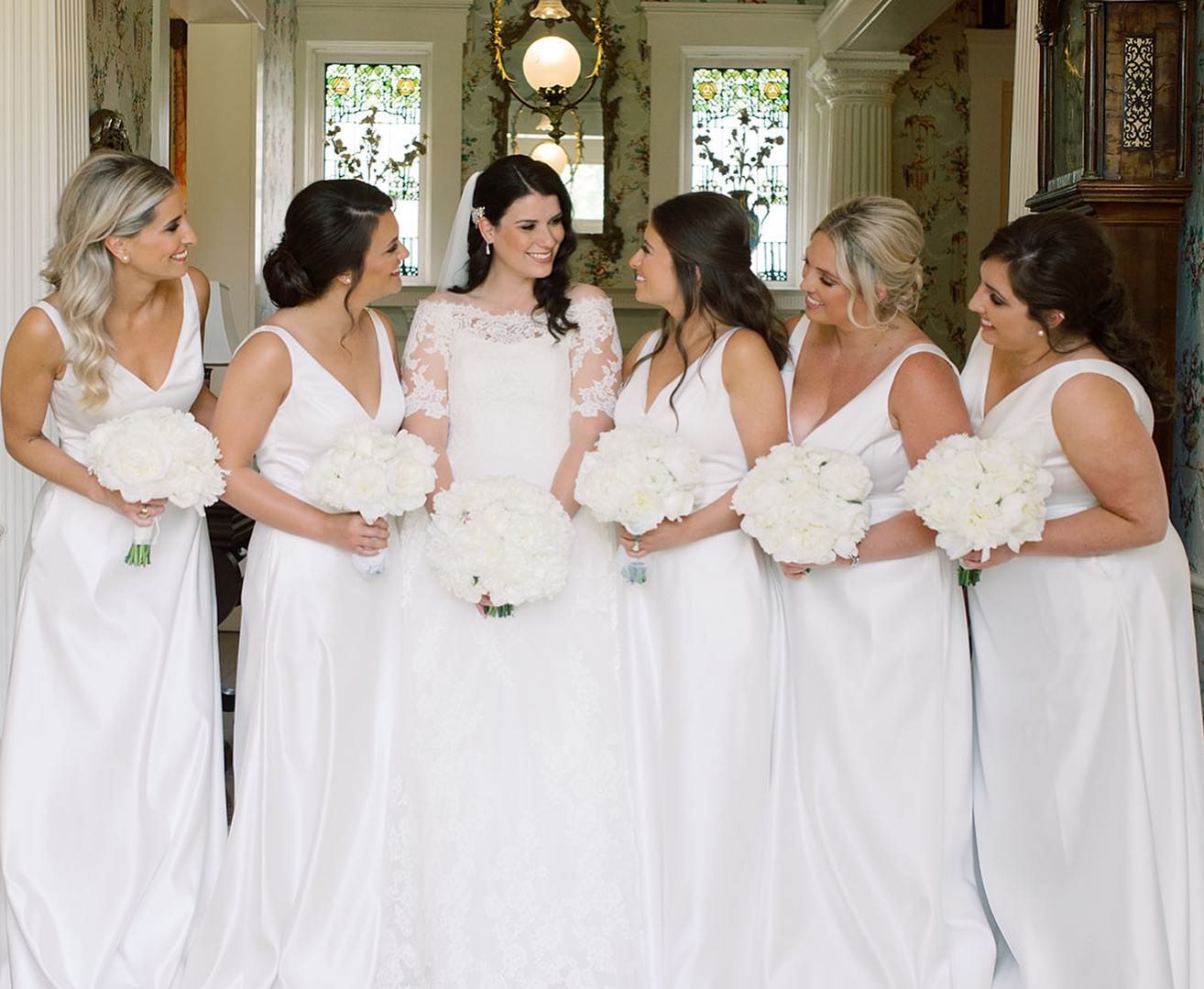 Nashville Dream Events
Wedding Planning & Design
Credits
We've featured the below businesses on Nashville Bride Guide, but we don't know much about them yet. Featured below? Click here to get started.