Soft and charming, Morgan & Austin's blush pink wedding at The Barn at Fiddle Dee Farms is the the perfect blend of rustic and romantic. While the pretty shades of pink were stars of the show, sage green and pops of purple were woven into the design too. They made use of the entire venue by uniting in an outdoor ceremony followed by a reception indoors. And although the guest list wasn't small, they made sure everyone that there was a level of intimacy and that everyone that attended felt the love. It was easy to do considering Nashville Dream Events ensured every element was in place and that the entire day ran smooth, which allowed Morgan and Austin to simply enjoy. And let's just say from first touch to the last dance, these photos by Keisha Wright Photography and video from Big Hill Productions highlight that joy so perfectly!
Morgan + Austin
Ceremony & Reception ~ Fiddle Dee Farms
Guests ~ 175
Budget ~ $20,000 – $30,000
How did you guys meet?
Morgan: Austin messaged me on Instagram, and from there we decided to go on a breakfast date to cracker barrel! We talked for a while after, but nothing really stuck so we parted ways and ended up reconnecting two more times before we finally got it right!
Tell us about your engagement!
Morgan: Austin proposed after a night celebrating the purchase of our home when it was just us two.
What was the vision for your wedding?
Morgan: Classy and simple with pops of color. Our venue was beautiful in itself so we just aimed for small beautiful touches that made that beauty stand out.
What was your theme and what inspired it?
Morgan: Romantic and elegant. Even though it was not necessarily a small wedding we still wanted an intimate feel. We are close with all of our wedding guests, so it was important to us for them to all feel close to us on our day, to feel included, and to really feel the love we share.
What details were used to create your theme?
Morgan: The color scheme was blushes with a pop of sage and purple. We had a lot of candles for that romantic and intimate feel, gold touches for the elegancy. Greenery was added for that simple, but beautiful touch, and our florals really brought out the beauty.
What words of advice do you have for couples in the midst of their planning?
Morgan: First of all, hire a wedding planner! You need one! Even if you think you don't! Don't sweat the small things, everything will come together and it will be a perfect day. Soak it all in, because it goes by so fast! It is the best and most beautiful day of your life, so make sure to take a few minutes to just take it all in with your new husband!
Can you share any special moments or highlights from your wedding day?
Morgan: All of the special people in my life wrote me a letter for me to read on the morning of my wedding, and my sister (the matron of honor) put them all in a keepsake book for me. We surprised the mother of the groom with a memory table and two saved ceremony chairs for her parents who have passed, it was an emotional and special moment for the groom and his mom. My photographer has known me since I was a little girl and has taken photos of every single special milestone in my life, so it was so special she got to be there and capture my wedding day.
Is there anything else you'd like to share about your wedding?
Morgan: Our day was perfect in every way and we wish we could re-live it! We had an absolute dream wedding team line up and nothing would have been possible without each of them, especially Maranda.
Special thank you to Morgan, Austin, and Nashville Dream Events for sharing this blush pink wedding at The Barn at Fiddle Dee Farms with us.
Nashville Bride Guide Directory Members
The below businesses are a part of the Nashville Bride Guide business directory. Visit their portfolios to learn more and inquire about their services.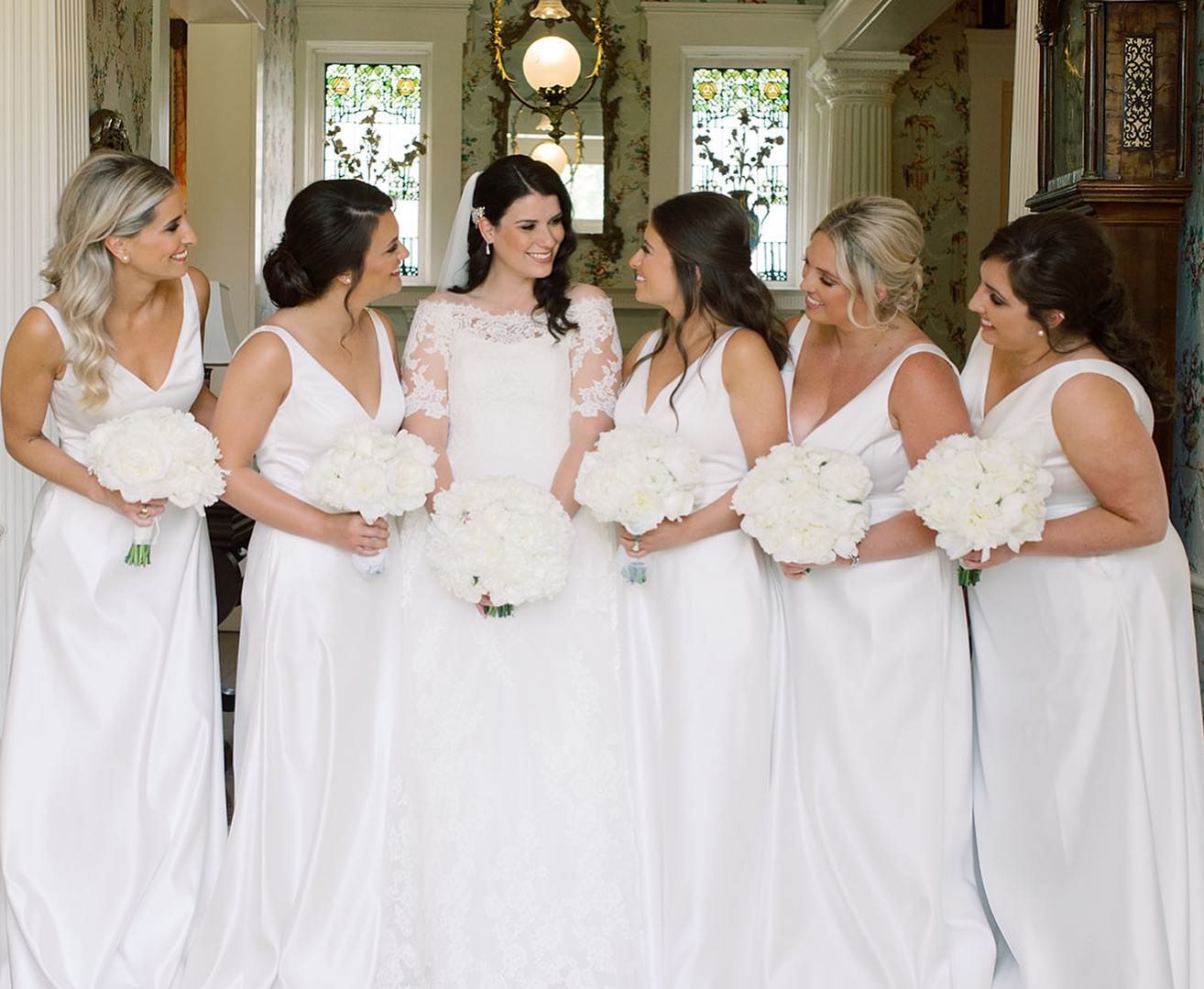 Nashville Dream Events
Wedding Planning & Design
Romance & Rust
Wedding Planning & Design
Ina J Designs
Floral Design
Credits
We've featured the below businesses on Nashville Bride Guide, but we don't know much about them yet. Featured below? Click here to get started.