Ready to make your dream wedding come true? Then it sounds like you need this local wedding planner on your team! Meet Nashville Dream Events! Owner Maranda started her business in 2019, attracting couples with her design style and personality. She strives to be your right-hand lady during your wedding planning process and clients truly seem to adore her and her work! If this sounds like someone you're looking for, keep on reading to find out more about Maranda and her team in the interview below!
Tell us about Nashville Dream Events and how long you've been in business.
Maranda: Nashville Dream Events is a Middle TN based event planning & coordination service. We have been in business since 2019 & we offer packages ranging from day-of coordination to full service planning!
How did you get started in weddings?
Maranda: As a junior in college I started working in the wedding industry at The White Room in Murfreesboro, TN selling wedding gowns. From there, I fell in love with the industry and I secured an internship with a wedding planner, from there I graduated college and started my own planning business!
What's the philosophy behind Nashville Dream Events?
Maranda: We hope to bring elegant and unique events to life and provide a stress free and joyful environment for all of our couples. It is our goal to make your wedding a DREAM come true!
What are your strengths compared to other wedding planners?
Maranda: I believe my biggest strength is being able to connect with my brides and truly become their new best friend on their wedding day. I want them to feel comfortable enough to trust me to make sure their event is perfect. I pay attention to every single detail making sure nothing is missed! I have great relationship with my favorite "Friendors" making any event a breeze!
What attracts couples to Nashville Dream Events?
Maranda: Most of my brides tell me they chose my business because they loved my design style and felt that they were able to connect with me easier than other planners. You can always catch me grabbing coffee with my clients even after their event has passed. I love to make a fun & beautiful environment for my couples. I am always on the dance floor cutting a rug with them after all major duties have been fulfilled!
What are some trends you're seeing right now in your category of the wedding industry?
Maranda: I have noticed lately that a lot of planners are starting to offer other services as well such as florals, decor, etc. I now offer a small collection on table linens, decor, and I have started taking floral design courses in hopes to offer this service in the future as well.
Is there anything else you'd like to share about Nashville Dream Events?
Maranda: We are happy to offer our services to any client. We do not discriminate based on gender, race, or sexual orientation. We believe that everyone deserves to have a DREAM wedding and we are thrilled to offer our services.
Want more information about Nashville Dream Events?! Click here to connect with this amazing wedding planning team!
Nashville Bride Guide Directory Members
The below businesses are a part of the Nashville Bride Guide business directory. Visit their portfolios to learn more and inquire about their services.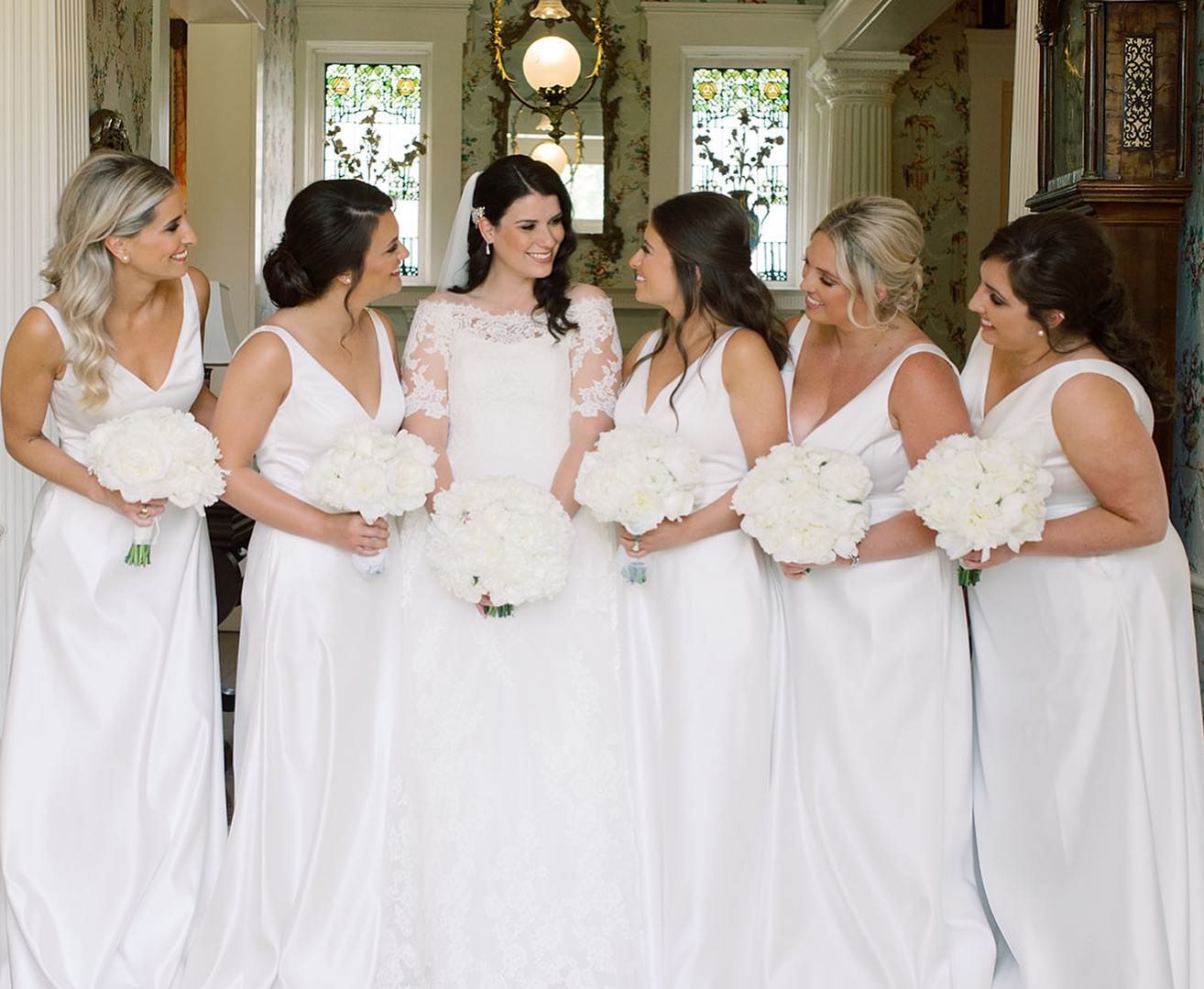 Nashville Dream Events
Wedding Planning & Design