Bright, tangy, and full of flavor this summertime citrus wedding inspiration is bursting with cheer and elegance. Nashville Dream Events put together a team of wedding pros to implement the creative vision. A fruity color palette of orange, pink, yellow, and green made the details of the outdoor styled shoot stand out. Lemons, limes, and oranges sat atop a wooden table with colorful candles, beautiful floral arrangements, and gold chiavari chairs completing the look. Nearby delicious desserts were displayed in addition to signature drinks to clench the thirst of the warm summers day. An array of cookies, a bounce house, balloon arches, mobile photo booth and a gorgeous yellow dress are some of many other noteworthy elements that really add to the sweet and sunny vibes. Go ahead and take a bite out of the inspirational images captured by Autumn Bay Photography and Michelle Johns Photography!
Tell us about the shoot vision.
Maranda: My vision for this shoot was colorful and fun! I wanted the participating vendors to be able to go out of the box and use their creativity to create something different! A lot of times we are limited to the clients requests and this time I wanted the vendors to be able to do what they wanted to do! It was so much fun to send a mood board and let the amazing vendors create something amazing!
What was the theme and what inspired it?
Maranda: Our theme was Summertime Citrus! I have a huge love for colorful events and I wanted to show potential clients that it's okay to steer away from typical wedding colors and do something FUN! We had a more modern style with various models and dresses! The inspiration for this shoot and title came from a photo I saw of a signature cocktail at a summer wedding with a popsicle and rose!
Can you share any special moments or highlights of the day?
Maranda: The highlight of the day was the surprise model and beautiful "Capri" Gown in yellow from Tennessee Gowns! I worked alongside @kylie_rae123 to surprise the photographers and the vendors at the end of the shoot with this awesome and fun model & gown! They absolutely loved it and we had so much fun watching the photographers let their creativity shine!
Were there any special requests or unique challenges that you had to work together to overcome?
Maranda: We struggled with EXTREME heat! We were at an all outdoor venue in the middle of the summer! We had a few small issues due to the heat, for example the popsicle in the drinks melted almost immediately. But we just took those photos quickly and moved on to the next station! 🙂
Love this summertime citrus wedding inspiration by Nashville Dream Events as much as we do? See similar ideas here!
Nashville Bride Guide Directory Members
The below businesses are a part of the Nashville Bride Guide business directory. Visit their portfolios to learn more and inquire about their services.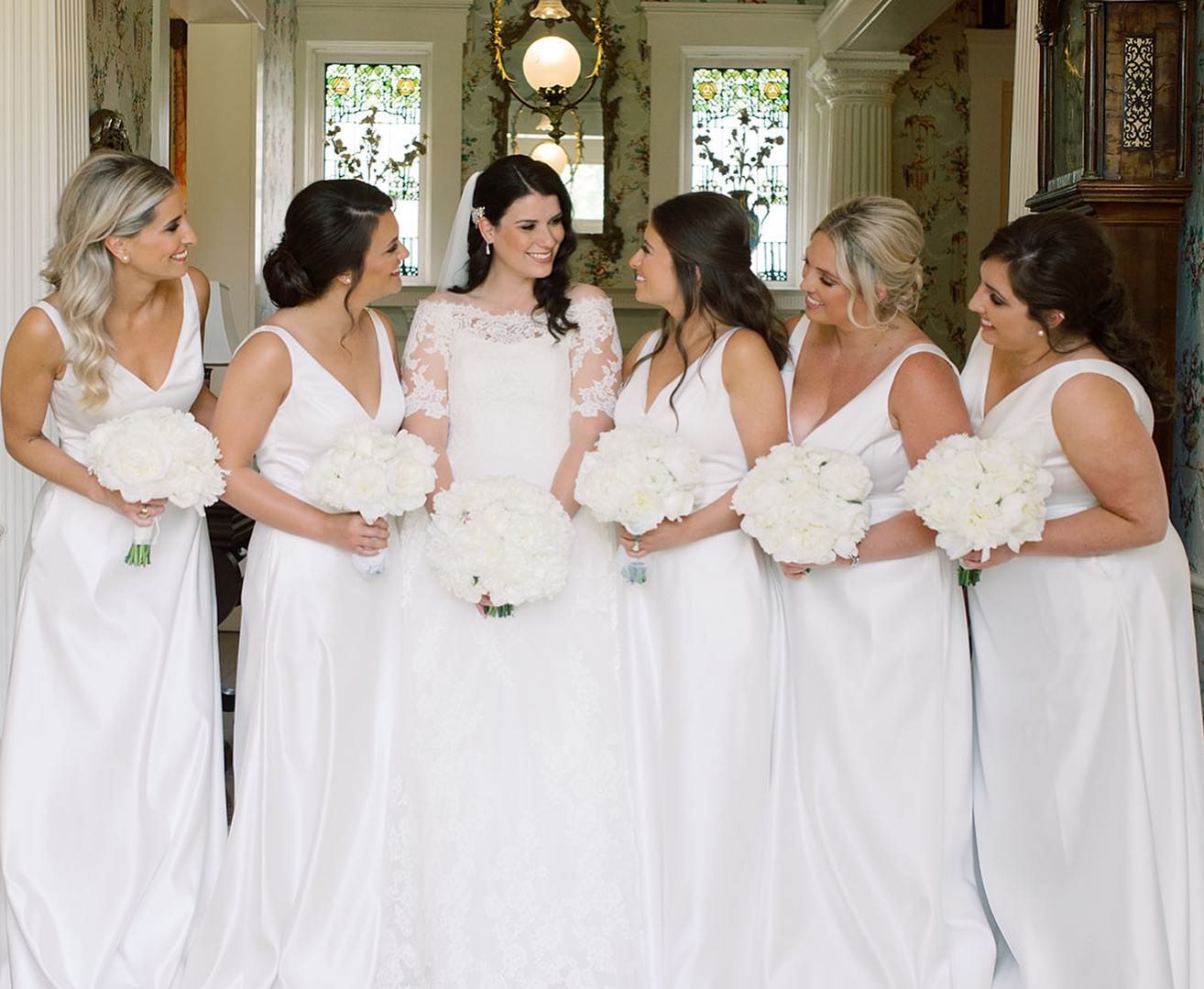 Nashville Dream Events
Wedding Planning & Design
Romance & Rust
Rentals & Decor
Ina J Designs
Floral Design
Credits
We've featured the below businesses on Nashville Bride Guide, but we don't know much about them yet. Featured below? Click here to get started.