More and more couples are opting for small and intimate weddings – and hosting one right here in Nashville has never been easier. This is exactly what Solana + Javier opted for when hosting their Nashville wedding! Their small ceremony at Centennial Park followed by an intimate reception at Nashville's premier Italian restaurant, Moto was the perfect combination for the couple's small guest list. With beautiful blooms everywhere you turn to fragile and simplistic details set to wow the guests, their wedding went off without a hitch! Keep scrolling to see their beautiful photos by Sarah Nichole Photography and hear all about the day from Sarah and Solana!
Solana + Javier
Centennial Park
Moto
9.8.17
From the photographer, Sarah Nichole: From the moment I met these two, they illuminated such a minimal, modern style. Solana & Javier's wedding day was no different. Incorporating the Thompson Hotel, Centennial Park, and Moto throughout their wedding day created the modern bride's dream wedding day.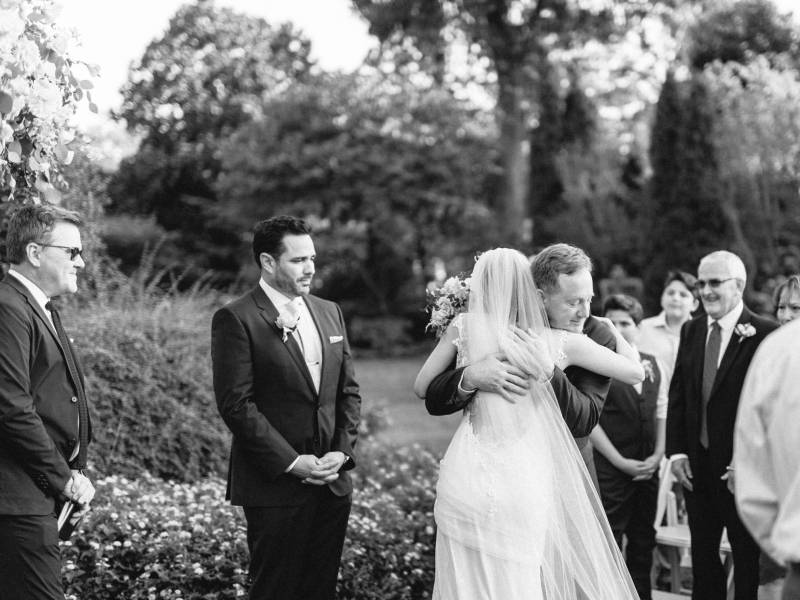 From the bride, Solana: Our style was a little vintage and romantic, with blush and gold colors and pops of navy. A few things we did: 1. We ordered personalized goody bags for the cookies we had as favors. Bobby Jackson is a customer and friend of Javier's and he baked the delicious cookies. We chose snickerdoodle cookies because once when we were dating, Javi asked what kind of cookie I would be and I said a snickerdoodle (being fair with freckles). Bobby Jackson's snickerdoodles are our favorite cookie. 2. Since we had a small wedding, we didn't have the standard guest book. Instead, we had a blank book and a Polaroid camera for guests to snap a pic and paste it in the book along with their notes and signature. We plan to continue filling up the book with photos of our adventures together.
Thank you so much for sharing Javier + Solana's day with us, Sarah! You can check out Sarah Nichole's photography work here online and also be sure to catch the latest over on her Instagram page!
Sources
Sarah Nichole Photography/Jennifer Caywood/Centennial Park Sunken Gardens/Claire Pettibone/LVD Bridal/Gradient and Hue/Hugo Boss/Charming Charlie/Moto/Art Pancake's Party & Wedding Rentals/Elli/Bobby Jackson's Cookie/Genesis Diamonds/Uneek/Shane Co