Sophisticated and snowy, we adore everything about Sydney and Zach's rustic winter wedding. With assistance from Nashville Dream Events, the wonderful aesthetic came to be. They incorporated pretty shades of hunter green, gorgeous pine cones, and seasonal blooms designed by Blue Root Floral Co. By the looks of these photos by Sara Grace Photography everything looks perfect! We would never even know that a crazy snow storm caused mishap during the weekend causing some last minute shifts. However as fate would have it, everything ended up coming together to make for one exciting celebration. Keep on scrolling to read more about how they conquered challenges and see this stunning day and
Sydney + Zach
Ceremony ~ St. Edwards Catholic Church + Reception ~ Tuckers Gap Event Center
Budget ~ $10,000 – $20,000
How did you guys meet?
Sydney: We both went to WVU for Undergrad, and he played baseball. I had gone to almost all of the games during my time there, and when we met I had actually graduated and was working before going to grad school. I was kind of hanging out with one of his roommates who also played baseball. I had followed Zach on Instagram because he was an Auburn fan (like me and my family) but didn't really think anything else of it. I went over to their apartment one day and Zach comes out of his room and I think to myself "man, I picked the wrong roommate." So things fizzled out with his friend, and I started posting targeted instagram stories to see if he would swipe up. Sure enough, it only took 2 for him to ask for my number! We texted for a couple days, went on a date on Jan 19, 2019, and started dating Jan 28, 2019!
Tell us about your engagement!
Sydney: He proposed to me on our 2nd dating anniversary, in downtown Winchester, Va where I go to PT school. He had my friends convince me it was just a girls night at the pizza place, but they had also gotten my nails done with me, and we were outside taking a picture with this photographer who just "happened to be walking by" and my friend handed me a note he'd written me saying he's sorry he couldn't make it for our anniversary, and then tapped me on the shoulder ready to propose!!! He had convinced me his phone was broken, and found a way to turn off everyone's location so I couldn't figure it out! I was oblivious!
What was the vision for your wedding?
Sydney: I wanted a winter wonderland, but still rustic and on a budget!
What was your theme and what inspired it?
Sydney: Honestly, my favorite color is hunter green, and I had to get married before school started, and I didn't want to get married during Christmas or New Years so the timing and my amazing vendors is kind of what inspired everything!
What details were used to create your theme?
Sydney: We got a crazy amount of pine cones and kind of put them everywhere! We didn't need too much because my venues kind of spoke for themselves!
Where did you splurge? Where did you save/DIY?
Sydney: All the table decor came from my florist–basically her and my coordinator have all the brains and eyes for decor and what looks good! They asked all the right questions to get my vision to come to life.
What words of advice do you have for couples in the midst of their planning?
Sydney: Remember why you're doing it! It can be stressful, but it's so important to keep in mind you're about to spend the rest of your life with that other person! It gives you the motivation to have the harder money conversations, come up with a compromise, and make sure you both are happy. Nothing will be perfect, but as long as you try to enjoy the journey with whatever comes it will fly by!!
Can you share any special moments or highlights from your wedding day?
Sydney: AN ABSOLUTE SNOW STORM!!!! The most snow Nashville has seen since the 70s! We could barely get around town during the weekend!!! My makeup and hair cancelled last minute, so my photographer did my hair (it was awesome), and I had a last minute makeup artist come!! Not to mention, my husband and his groomsmen got their suits the day of the wedding, which thank goodness I didn't find out until after. I was just disappointed my girls didn't get the normal experience and had to do their own hair and makeup. I had the greatest support system, and I was just so happy and excited to marry Zach that day, that that's all that mattered.
The happiness in these photos speaks volumes! Congrats you two! Thanks for sharing your rustic winter wedding with us.
Nashville Bride Guide Directory Members
The below businesses are a part of the Nashville Bride Guide business directory. Visit their portfolios to learn more and inquire about their services.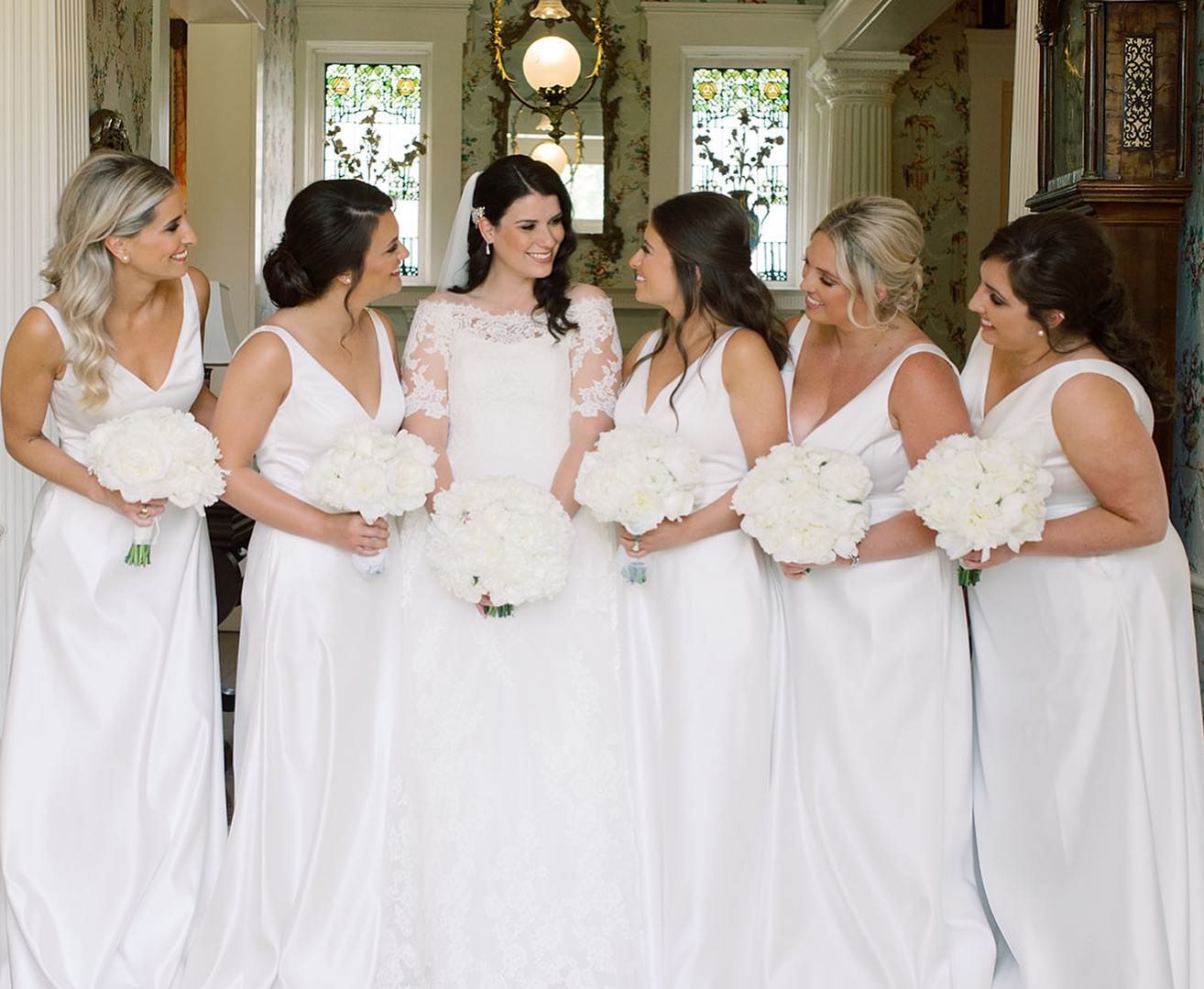 Nashville Dream Events
Wedding Planning & Design
DJ Who
DJ
Credits
We've featured the below businesses on Nashville Bride Guide, but we don't know much about them yet. Featured below? Click here to get started.