Some brides dream of their wedding day growing up as a little girl. They have everything already planned out from the colors, the venue, the dress, all the way to the type of silverware they want. But this is not always the case for all brides. Some brides are unsure but they do know what they DON'T want. Bailee shares with us her beautiful fall boho minimalist wedding at The Cedars at Carr Farm planned by Nashville Dream Events and styled by Romance and Rust. Find out below how being honest and candid with your wedding vendors on even the things you don't want can make your wedding dream come true!
Bailee + Caleb
10.29.2022
The Cedars at Carr Farm
Guest Count ~ 150
Tell us about your engagement!
Bailee: I got my undergraduate degree from the University of Tennessee at Knoxville, and so Knoxville is one of my absolute favorite places to go back to and visit. My younger sister was living and going to school there at the time, and I had college friends I also wanted to catch up with. I had a rare free weekend that was coming up and so Caleb suggested that we make it a long weekend trip and go see everyone. We got up Saturday morning and Caleb asked if I wanted to grab lunch and show him some of my favorite spots on campus. We stopped and grabbed some food for a picnic like set up and went to campus. It was the most gorgeous day and we were having lunch on the front lawn at Ayres Hall when Caleb proposed to me!
What was the vision for your wedding?
Bailee: I don't really know that I ever really had a clear vision of what I wanted for the wedding, I just more or less knew what I didn't want and went from there.
What was your theme and what inspired it?
Bailee: If I could describe my theme it would be that I was going for a minimalist boho vibe, which sounds interesting, I know. Thank goodness Kathy from Romance & Rust knew exactly what those words meant and turned them into something absolutely stunning and gorgeous.
What details were used to create your theme?
Bailee: All I really had a was a color scheme that I liked (terracotta orange, sage green, navy blue, and gold), and I just kind of let my wedding team take it from there. I was upfront about what I knew I didn't want and let them pick and choose what they thought would fit best with the overall vision we were working to achieve.
Where did you splurge? Where did you save/DIY?
Bailee: Planning a wedding is expensive, so after setting a budget, I was able to pick a few different areas that I knew I wanted to splurge on. First was the photographer, I was going to be looking at and posting these photos for the rest of my life so I wanted someone whose work I was absolutely obsessed with. Second was the florals, the more florals the better was my motto, and I just wanted to be surrounded by them on the day of. Third was the catering, I like to eat good food and that's exactly what I wanted to have for me and our guests.
What words of advice do you have for couples in the midst of their planning?
Bailee: GET A WEDDING PLANNER! Maranda, my planner (with Nashville Dream Events), was an absolute godsend. I will admit that I was on the fence about hiring one at first, but after talking with my family we decided it would be worth at least looking into. Maranda has this amazing way of making it feel like your best friend is planning your wedding, and I can tell you for a fact this wedding would not have happened without her. Having a planner makes the day of an absolute breeze and you get to relax and enjoy it with your friends and family instead of dealing with last minute disasters and stress.
Can you share any special moments or highlights from your wedding day?
Bailee: One of my favorite moments from our wedding day was after the ceremony and after taking photos with our families, Caleb and I got to have time to decompress and just celebrate the fact that we got married before rejoining the rest of our guests to celebrate. It was nice to have that time with just the two of us to really get to take it in and enjoy it in the moment.
Thank you Bailee for sharing your wedding day with us! We are so glad that all your wedding vendors made sure everything went off perfect for your big day! Are you finding inspiration from Bailee and Caleb's wedding day? Check out more real weddings here!
Nashville Bride Guide Directory Members
The below businesses are a part of the Nashville Bride Guide business directory. Visit their portfolios to learn more and inquire about their services.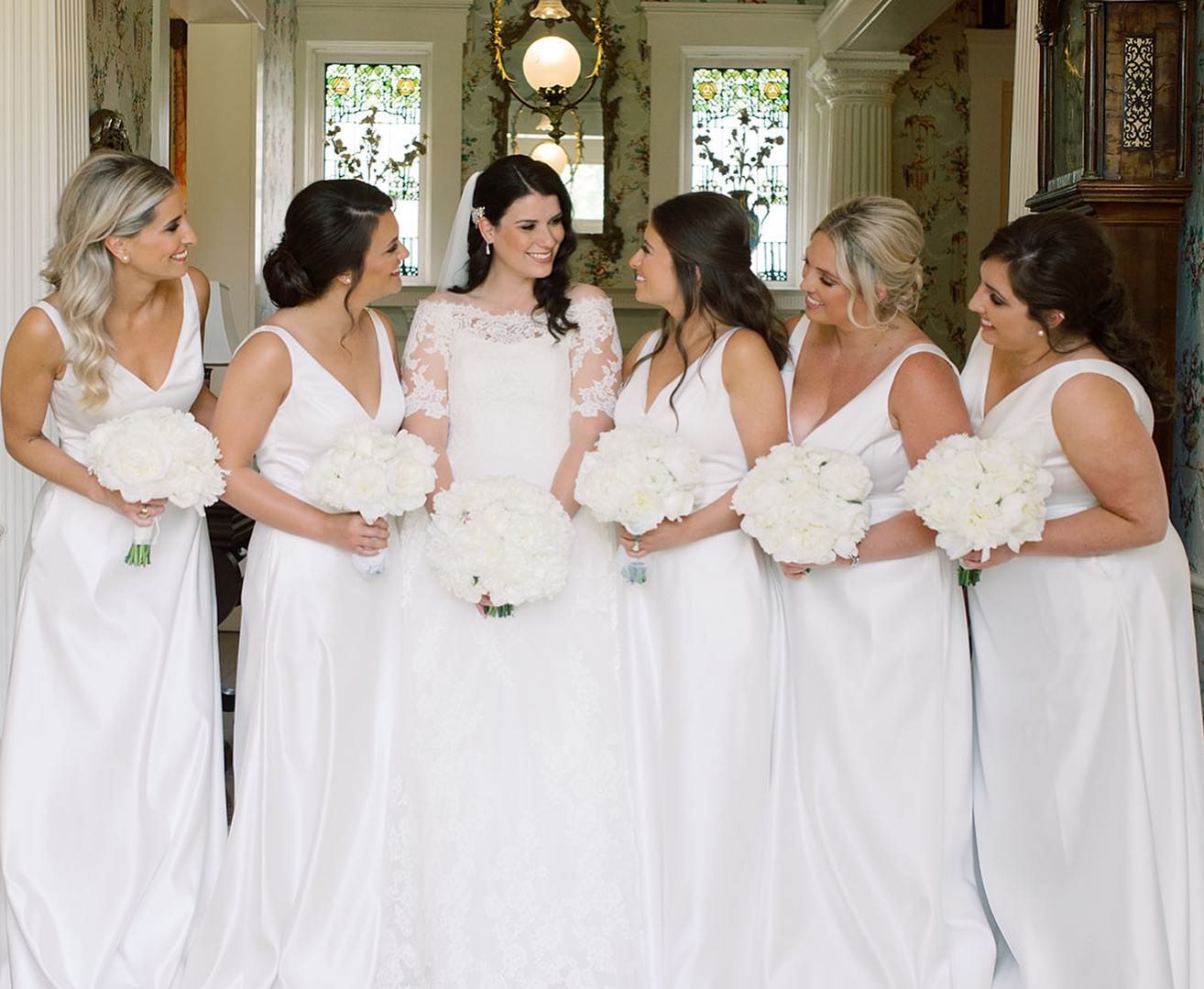 Nashville Dream Events
Wedding Planning & Design
Romance & Rust
Rentals & Decor
Chef's Market
Catering
Credits
We've featured the below businesses on Nashville Bride Guide, but we don't know much about them yet. Featured below? Click here to get started.