Kelly and Tyler opted for a wedding filled with vivid color, whimsical flowers, a vintage-inspired wedding cake, and elegant touches. Richland Country Club provided the perfect foundation for all those stunning elements to flourish into a midsummer garden dream. But it was perhaps the meaningful details that completely won us over. With music of the utmost importance, they included not just any music, but good music that commemorated their relationship made for a fun time! Additionally Kelly and Tyler incorporated tangible nods to honor each side of their families. These memories captured by Cody & Allison Photography display the moments all so well. We can't wait for you to be captivated by the beauty!
Kelly + Tyler
Richland Country Club
4.30.2022
Guests ~ 165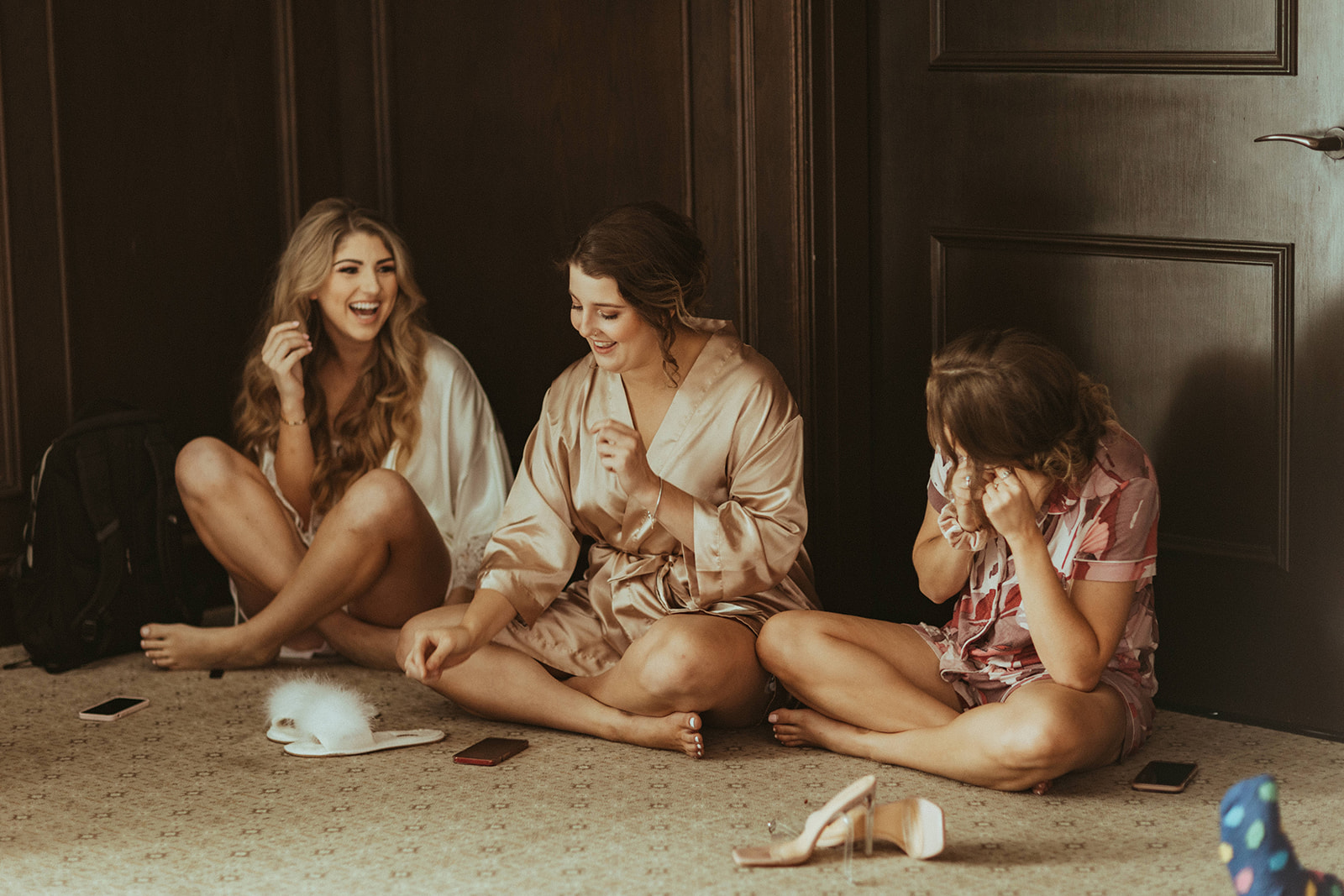 How did you guys meet?
Kelly: We met on bumble! We were both in college at Auburn University at the time we matched, and I realized through my sorority sister that she knew Tyler and his roommate from being from the same hometown, so I hosted one big group hangout at my house so I could meet him. When he rang the doorbell and I opened the door, it was love at first sight. I knew in that moment when I looked at him that he is what forever looks like. We both had an instant connection and attraction, and the rest is history! We have been at each other's side ever since.
Tell us about your engagement!
Kelly: I was still in nursing school, but we were back home in Nashville for the holidays. Christmas had already passed and it was December 30th— all to say I had no idea a proposal was happening! Tyler had originally planned to propose at my favorite spot at Radnor Lake, but when we arrived the parking lot was FULL and not a spot in sight (typical Radnor Lake!) So, in my usual impatient manner I insisted we leave and go to a different park, but Tyler was hesitant because he had this whole planned idea!! So, we leave, and Tyler is panicked trying to formulate a new plan. Meanwhile, I am oblivious! We end up at a park that runs behind my parents house, and as we are walking I complain of being cold, so Tyler does the chivalrous move and puts his jacket over me. We keep walking a few more feet and he tells me to hand him his phone in the jacket pocket, but when I reach in there was no phone. I felt the square box and my eyes lock to his as I pull the beautiful black box out of the jacket pocket. He takes it from my hand, gets down on one knee, and gave me the most beautiful proposal followed with the magic question to which I responded "OF COURSE!" and together we laughed, cried, hugged, and screamed for joy as we finished off the walk and hurried home to my parent's house where everyone was waiting to celebrate! It was so beautiful, and that park is now my favorite walk to take.
What was the vision for your wedding?
Kelly: Midsummer garden casual elegance, bright vivid colorful spring florals and PARTY! Tyler is a musician and songwriter, so we wanted there to be a lot of good music and FUN!!
What was your theme and what inspired it?
Kelly: Little bit vintage little bit retro little bit midsummer garden mixed with casual elegance
What details were used to create your theme?
Kelly: The color scheme was vivid & bright spring colors like yellows, pinks, purples, and blues; we went for a retro vintage wedding cake that had the traditional tiers with columns and personalized cake toppers.
What words of advice do you have for couples in the midst of their planning?
Kelly: Do it your way! There is no wrong way, and it is okay to be as modern or traditional or in between as you want! Make it unique to YOU! There will be ample opinions, solicited and unsolicited that will flood your brain, mixed with the overwhelmingness of the booming wedding industry, so take time to distinguish what matters to you vs. what does not matter as much! For example, I cared a lot about the music so I made sure to hire a DJ that could use our curated playlist of music we wanted to hear. We also don't like long ceremonies, so our ceremony was less than 20 minutes long and it was PERFEFCT! Again, don't worry so much about what other people are doing or not doing and choose what suits the two of you! Pinterest can be your best friend, but also be careful of the aspects that can mislead people into unrealistic standards.
Can you share any special moments or highlights from your wedding day?
Kelly: My brother is a pastor and he officiated the wedding! That was pretty special. Honeysuckle is my absolute favorite flower and scent, but because it is a shrub it was not realistic to include in any bouquets. However, on the day of the wedding, we just so happened to be SURROUNDED by gorgeous fragrant honeysuckle shrubs that made for a beautiful backdrop in many of the photos. It was so special and made the day even more perfect. Tyler and I both agree that waiting for the "first look" as I came down the aisle was one of the most special moments. I took the diamonds from my grandmother's wedding ring and made them into earrings that I wore on the wedding day. She passed away several years ago, but it meant a lot to have something of hers to remember her and feel like she was there with me. In addition, I wore a gold bracelet that belonged to Tyler's grandmother who passed a few years ago. Tyler's dad gifted me his mom's bracelet and said she wore it almost every day. It has since become a staple in my wardrobe. Music is important to us! I wanted to walk down the aisle to an instrumental version of the Beatles' Here, There, and Everywhere. It was so nice. We had our first dance to Jim Croce's Time in a Bottle, which is meaningful to us because we both love music so much that Jim Croce was someone who means a lot to us, and it was beautiful. The most fun part was our final send off as my dad drove us away in his 1967 GTO. My dad grew up locally, and has been a car collector and member of Richland his whole life. The 67 GTO was his first ever car, so years later when he purchased it again it was really cool to be able to use the car in the wedding. He drove us off from the country club, and it was such a fun moment to have that car ride with Tyler and my dad. Other highlights: conga line, short ceremony, long party, open bar
We couldn't be happier to show off Kelly and Tyler's Richland Country Club wedding with meaningful details. Thank you both for sharing it with us!
Nashville Bride Guide Directory Members
The below businesses are a part of the Nashville Bride Guide business directory. Visit their portfolios to learn more and inquire about their services.
Entertain!
Photo Booths
Credits
We've featured the below businesses on Nashville Bride Guide, but we don't know much about them yet. Featured below? Click here to get started.