Bold, beautiful, and creative, today's boho Meadow Hill Farm wedding was one of Nashville's local wedding planners! When Maranda of Nashville Dream Events said I do to hubby Garrison, she dreamed of a design that implemented a farm style with uniqueness. All of which was, of course, well achieved! From the earthy touches, swapping traditional cake for cookie cake and mini desserts, the bridesmaids dresses, flowers, and every part of the day carried such effortless beauty. We especially love the intimate moment that took place during their vows. Keep scrolling to see exactly what moment we're talking about along with these incredible photos from Jesslyn Amber Photography!
Maranda + Garrison
Meadow Hill Farm
Guests ~ 150
Wedding Budget ~ $10,000 – $20,000
How did you guys meet?
Garrison and Maranda met on a blind date. They were set up by two friends when Maranda was a senior in high school. Garrison, who is in the navy, was stationed in Texas. While he was home for Christmas break the two met for the first time at the Family Fun Center in Hendersonville, TN. The two instantly connected and spent hours bowling and talking. When the date was over, they were walking to their vehicle's and Maranda realized she had locked her keys in her car. She went into full panic mode! Garrison calmed her down and he was able to get into the car and retrieve her keys. He thought her dramatics were hilarious and she saw him as her knight in shining armor! This wouldn't be the first or last time he came to her rescue! The two decided at the end of Christmas break that they should not pursue a relationship, but remain friends. Maranda was going off to college in the fall and Garrison still lived in Texas. The two remained friends for many years via social media and once Garrison moved back to Tennessee they saw each other frequently at their favorite college bar. Maranda's senior year of college the two rekindled their flame and went on their second, first date at a pool hall near MTSU, where Maranda went to school. Every since then, the two were inseparable. Not even five months into their relationship, Maranda moved in with Garrison and shortly after the two were engaged on New Years Eve 2017.
Tell us about your engagement!
Garrison proposed to Maranda on New Years Eve 2017 at Rock City in Chattanooga, TN. The two travelled for what Maranda thought was just a weekend of fun with their friends for New Years Eve. But, Garrison had other plans! The two were visiting Rock City when Garrison Proposed at Lover's Leap.
What was your theme and what inspired it (e.g. farm, garden party, contemporary, modern, vintage etc.):?
Maranda's theme for their special was a farm/boho style. She wanted to do things different than other farm/weddings she had seen before. The couple love fall and fall colors, so it was important for them to implement those colors and tones into their wedding.
Where did you splurge? Where did you save/DIY?
The couple splurged on the florals, food, and alcohol for their event. It was very important for them to provide a fun and enjoyable day for not only them, but also their friends and family. Maranda also splurged on her dress which was over her budget, but everyone agrees, it was so worth it! The couple believe their best decision was hiring Romance & Rust and Ina J Designs for their event. They did not have to purchase any decor or details for their event. Kathy and Michelle were their saving grace for their wedding. By hiring Romance & Rust, the couple saved money!
What words of advice do you have for couples in the midst of their planning?
Hire a planner and a coordinator! Make room in your budget for these two things! Whether you think you need it or not, YOU DO!
Can you share any special moments or highlights from your wedding day?
The couple agree that the highlight of their wedding day was saying "I Do" and getting to enjoy a beautiful day with their friends and families.
Is there anything else you'd like to share about your wedding?
Maranda and Garrison loved coming up with new and exciting ideas for their wedding. It was important for them to have parts of their day that were different than the usual wedding since Maranda is a wedding planner. Here are some of the ways they stood out: The couple does not like cake, so their bakery created for them a tiered cookie cake and mini desserts for them. The cake was incredible and just their style. For their guest book, the couple had their guests sign old vinyl records with some of their favorite songs. These records now hang in their home as a memory of their day. Instead of a Unity Ceremony, the couple had the idea to have a clock placed at their ceremony. While they were reading their vows, their officiant removed the batteries. So now, this clock is stuck at the time they said their vows. This clock is hung in their home for the couple to always have a reminder that on that day and that time, they vowed to always love and support one another.
Beautiful couple, beautiful details, beautiful day! Thanks so much Maranda and Garrison for sharing your boho Meadow Hill Farm wedding with us. If you're looking for a wedding planner to help bring your to life, be sure to reach out to Nashville Dream Events!
Nashville Bride Guide Directory Members
The below businesses are a part of the Nashville Bride Guide business directory. Visit their portfolios to learn more and inquire about their services.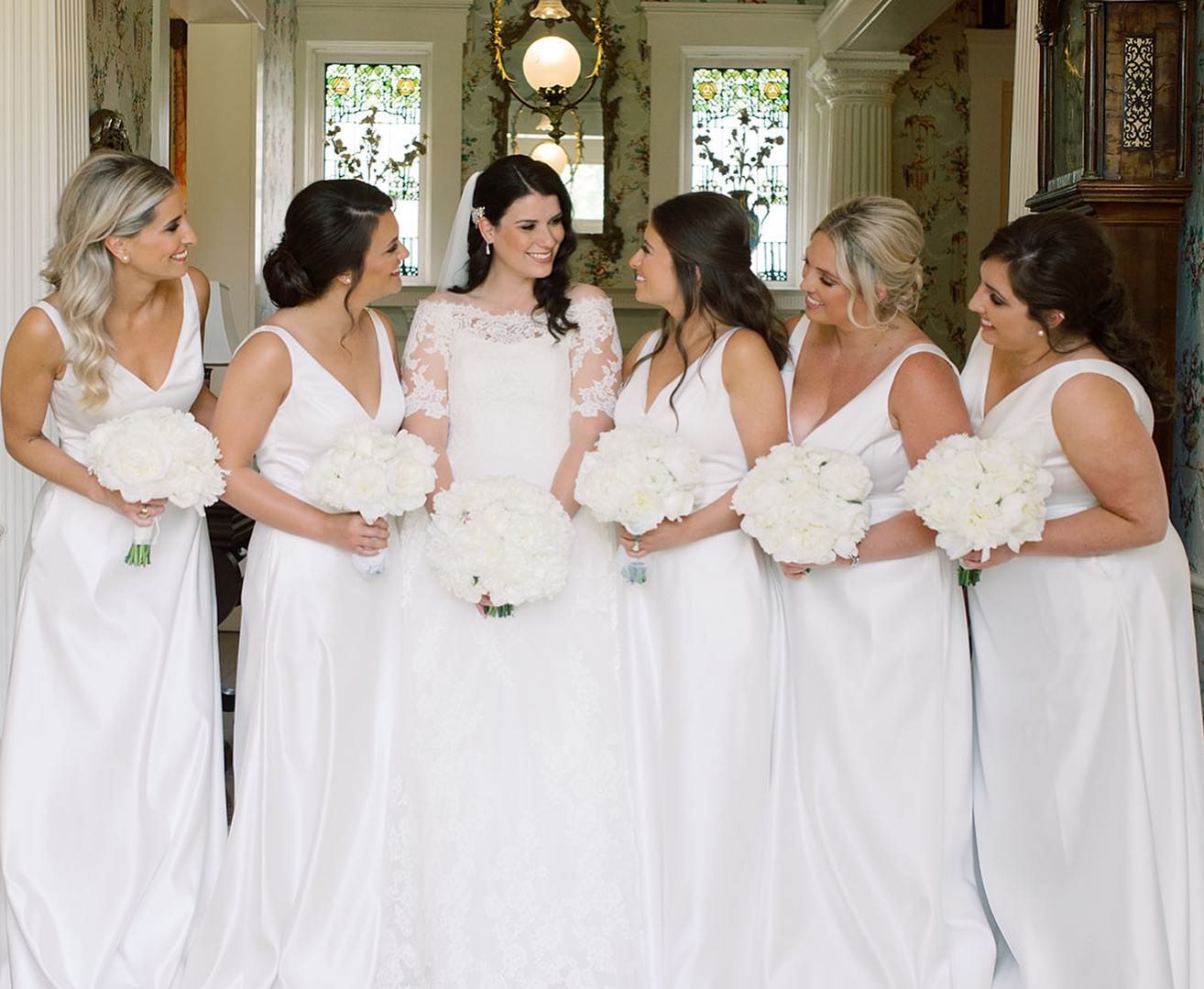 Nashville Dream Events
Wedding Planning & Design
Romance & Rust
Rentals & Decor
Ina J Designs
Floral Design
Credits
We've featured the below businesses on Nashville Bride Guide, but we don't know much about them yet. Featured below? Click here to get started.